Lo strangolatore di Boston (2023) iTA-ENG.WEBDL.1080p.x264.mkv
Category

Movies

Type

HD

Language

English

Total size

6.2 GB

Uploaded By Dr4go2
Downloads

289

Last checked

3 days ago

Date uploaded

1 week ago

Seeders

75

Leechers

9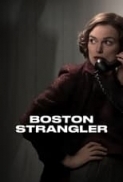 Reporters Loretta McLaughlin and Jean Cole bravely pursue the story of the Boston Strangler at great personal risk, putting their own lives on the line in their quest to uncover the truth.




.:: DATI ::.



Titolo: Boston Strangler
Genere: Poliziesco , Drammatico , Storico
Anno: 2023
Regia: Matt Ruskin
Paese: USA
Durata:01:52


.:: CAST ::.

Keira Knightley, Carrie Coon, Chris Cooper, Alessandro Nivola, Rory Cochrane, David Dastmalchian, Peter Gerety, Robert John Burke, Ryan Winkles, Morgan Spector, Michael Malvesti, Aurora McLaughlin, Liam Anderson, Nancy E. Carroll, Therese Plaehn, Stephen Thorne, Greg Vrotsos, Ian Lyons, Christian Mallen, Pat Fitzpatrick, Pamela Jayne Morgan, Robert C. Kirk, Charlie Thurston, Kate Middleton, Ivan Martin, Tamara Hickey, Luke Kirby, Steve Routman, Thomas Kee, Kyra Weeks, John Lee Ames, James Ciccone, Bill Camp, Jimmy LeBlanc, Josh Drennen, Brian Faherty, Caroline Nesbitt, Grace Aiello Antczak, Rosemary Howard, Kris Sidberry, Kate Lynch


.:: TRAMA ::.

Loretta McLaughlin fu la prima giornalista a collegare gli omicidi e a svelare la storia dello Strangolatore di Boston. Lei e Jean Cole hanno sfidato il sessismo dei primi anni '60.Loretta McLaughlin, reporter del quotidiano Record-American, è la prima giornalista a scoprire dei collegamenti tra gli omicidi seriali del cosiddetto "strangolatore di Boston".



.:: SCREENSHOT ::.





.:: AVINAPTIC ::.



[ Info sul file ]

Nome: Lo strangolatore di Boston (2023) iTA-ENG.WEBDL.1080p.x264.mkv
Data: Fri, 17 Mar 2023 10:29:28 +0100
Dimensione: 6,667,534,037 bytes (6358.655965 MiB)

[ Magic ]

Tipo file: data

[ Info generiche ]

Durata: 01:52:15 (6734.56 s)
Contenitore: matroska
Production date: Fri, 17 Mar 2023 10:27:40 +0100
Totale tracce: 7
Traccia n. 1: video (V_MPEG4/ISO/AVC) {eng}
Traccia n. 2: audio (A_AC3) [AC3 5.1 @ DOLBY] {ita}
Traccia n. 3: audio (A_EAC3) [E-AC3 5.1 @ DOLBY] {ita}
Traccia n. 4: audio (A_EAC3) [E-AC3 5.1 @ DOLBY] {eng}
Traccia n. 5: subtitle (S_TEXT/UTF8) [Forced] {ita}
Traccia n. 6: subtitle (S_TEXT/UTF8) {ita}
Traccia n. 7: subtitle (S_TEXT/UTF8) {eng}
Muxing library: libebml v1.3.6 + libmatroska v1.4.9
Writing application: mkvmerge v25.0.0 ('Prog Noir') 64-bit

[ Dati rilevanti ]

Risoluzione: 1920 x 1080
Larghezza: multipla di 32
Altezza: multipla di 8
DRF medio: 7.177999
Deviazione standard: 1.310285
Media pesata dev. std.: 1.170855

[ Traccia video ]

Codec ID: V_MPEG4/ISO/AVC
Risoluzione: 1920 x 1080
Frame aspect ratio: 16:9 = 1.777778
Pixel aspect ratio: 1:1 = 1
Display aspect ratio: 16:9 = 1.777778
Framerate: 24 fps
Dimensione stream: 5,576,566,404 bytes (5318.228153 MiB)
Durata: 01:52:15 (6734.541559 s)
Bitrate (bs): 6624.434765 kbps
Qf: 0.133111

[ Traccia audio nr. 1 ]

Codec ID: A_AC3
Freq. campionamento: 48000 Hz
Canali: 6
Dimensione stream: 215,505,920 bytes (205.522461 MiB)
Tipo di bitstream (bs): AC3
Frames (bs): 210,455
Durata: 01:52:15 (6734.56 s)
Chunk-aligned (bs): Sì
Bitrate (bs): 256 kbps CBR
Freq. campionamento (bs): 48000 Hz
Modo (bs): 3 front, 2 rear, 1 LFE

[ Traccia audio nr. 2 ]

Codec ID: A_EAC3
Freq. campionamento: 48000 Hz
Canali: 6

[ Traccia audio nr. 3 ]

Codec ID: A_EAC3
Freq. campionamento: 48000 Hz
Canali: 6

[ Bitstream video ]

Tipo di bitstream: MPEG-4 Part 10
SPS id: 0
Profile: [email protected]
Num ref frames: 4
Aspect ratio: Square pixels
Chroma format: YUV 4:2:0
PPS id: 0 (SPS: 0)
Tipo di codifica entropica: CABAC
Weighted prediction: P slices - explicit weighted prediction
Weighted bipred idc: B slices - implicit weighted prediction
8x8dct: Sì
Totale frames: 161,629
Drop/delay frames: 0
Frames corrotti: 0

P-slices: 47413 ( 29.334 %) ######
B-slices: 110934 ( 68.635 %) ##############
I-slices: 3282 ( 2.031 %)
SP-slices: 0 ( 0.000 %)
SI-slices: 0 ( 0.000 %)

[ Analisi DRF ]

DRF nedio: 7.271517
deviazione standard: 1.484144
max DRF: 15

DRF=1: 130 ( 0.080 %)
DRF=2: 407 ( 0.252 %)
DRF=3: 1243 ( 0.769 %)
DRF=4: 5116 ( 3.165 %) #
DRF=5: 8503 ( 5.261 %) #
DRF=6: 23094 ( 14.288 %) ###
DRF=7: 47901 ( 29.636 %) ######
DRF=8: 54633 ( 33.801 %) #######
DRF=9: 16747 ( 10.361 %) ##
DRF=10: 1093 ( 0.676 %)
DRF=11: 690 ( 0.427 %)
DRF=12: 631 ( 0.390 %)
DRF=13: 429 ( 0.265 %)
DRF=14: 541 ( 0.335 %)
DRF=15: 449 ( 0.278 %)
DRF>15: 0 ( 0.000 %)

P-slices DRF medio: 6.677915
P-slices deviazione std.: 1.538011
P-slices max DRF: 15

B-slices DRF medio: 7.599176
B-slices deviazione std.: 1.274877
B-slices max DRF: 15

I-slices DRF medio: 4.771785
I-slices deviazione std.: 2.097274
I-slices max DRF: 14

[ Analisi DRF (corretta) ]

Fine dei titoli di coda: 01:50:00 (6599.999894 s) - frames ignorati: 3229

DRF nedio: 7.177999
deviazione standard: 1.310285
max DRF: 14

DRF=1: 130 ( 0.082 %)
DRF=2: 407 ( 0.257 %)
DRF=3: 1243 ( 0.785 %)
DRF=4: 5115 ( 3.229 %) #
DRF=5: 8502 ( 5.367 %) #
DRF=6: 23090 ( 14.577 %) ###
DRF=7: 47843 ( 30.204 %) ######
DRF=8: 54423 ( 34.358 %) #######
DRF=9: 16527 ( 10.434 %) ##
DRF=10: 823 ( 0.520 %)
DRF=11: 67 ( 0.042 %)
DRF=12: 23 ( 0.015 %)
DRF=13: 49 ( 0.031 %)
DRF=14: 136 ( 0.086 %)
DRF>14: 0 ( 0.000 %)

P-slices DRF medio: 6.563187
P-slices deviazione std.: 1.378093
P-slices max DRF: 14

B-slices DRF medio: 7.509794
B-slices deviazione std.: 1.056691
B-slices max DRF: 14

I-slices DRF medio: 4.736761
I-slices deviazione std.: 2.071827
I-slices max DRF: 14

[ Conformità al profilo ]

Profilo selezionato: MTK PAL 6000
Risoluzione: 1920 x 1080 > 720 x 576
Framerate: 24 <> 25
Buffer underflow: 00:00:29 (frame 700)
Buffer underflow: 00:00:29 (frame 707)
Buffer underflow: 00:00:30 (frame 715)
Buffer underflow: 00:00:30 (frame 722)
Buffer underflow: 00:00:31 (frame 740)
Buffer underflow: 00:00:31 (frame 745)
Buffer underflow: 00:00:31 (frame 753)
Buffer underflow: 00:00:32 (frame 768)
Buffer underflow: 00:00:33 (frame 794)
Buffer underflow: 00:00:35 (frame 833)
Buffer underflow: 00:00:35 (frame 841)
Buffer underflow: 00:00:36 (frame 862)
Buffer underflow: 00:00:37 (frame 878)
Buffer underflow: 00:00:37 (frame 899)
Buffer underflow: 00:00:38 (frame 915)
Buffer underflow: 00:00:39 (frame 928)
Buffer underflow: 00:01:06 (frame 1581)
Buffer underflow: 00:01:08 (frame 1626)
Buffer underflow: 00:01:09 (frame 1649)
Buffer underflow: 00:01:11 (frame 1693)
Errore: Troppe violazioni

[ File allegato ]

Nome file: cover.png
MIME type: image/png
Dimensione: 11,083,324 bytes (10.569881 MiB)
UID: 469403174362346640

Rapporto creato da AVInaptic (18-12-2011) in data 17-03-2023 11:27:34





Files:
Lo strangolatore di Boston (2023) iTA-ENG.WEBDL.1080p.x264
Lo strangolatore di Boston (2023) iTA-ENG.WEBDL.1080p.x264.mkv (6.2 GB)
Code:
udp://tracker.opentrackr.org:1337/announce

udp://torrentclub.space:6969/announce

http://tracker.bt4g.com:2095/announce

https://tr.burnabyhighstar.com:443/announce

udp://tracker.monitorit4.me:6969/announce

udp://tracker.0x.tf:6969/announce

http://bt.okmp3.ru:2710/announce

https://tr.doogh.club:443/announce

https://t.btcland.xyz:443/announce

https://tr.fuckbitcoin.xyz:443/announce

http://tracker.files.fm:6969/announce